Institute of Health Management Research, Bangalore (IIHMR, Bangalore) is a premier Institute for Hospital and Health Management education in South India. IIHMR was previously known as the Indian Institute of Health Management Research. IIHMR Bangalore has a legacy extending over a decade imparting Health and Hospital management education & Training, and Research activities in South India.

Admission
IIHMR Bangalore is the South Campus of the Institute of Health Management Research, Jaipur.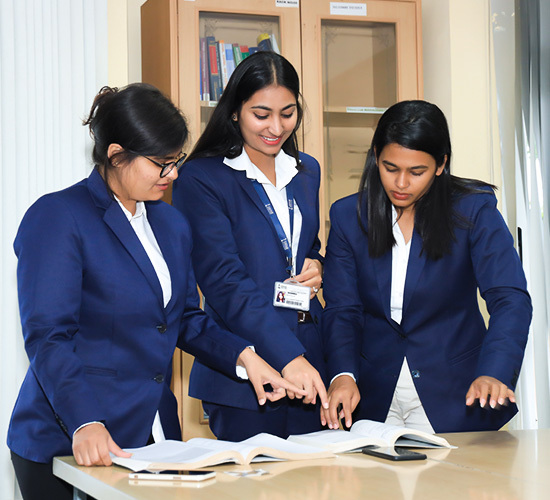 Training & Placement
IIHMR, Bangalore has a dedicated Training & Placement Cell that aims to support students.
Collaboration
We at IIHMR, Bangalore are always making consistent efforts to collaborate with renowned National and International Healthcare Organizations and Academic Institutions.
Post graduate
Diploma in
Management
IIHMR Bangalore is a premier Institute for Hospital Management, Health Management and Health Information Technology Management education, Pharmaceutical Management, Research & Consultation activities and MDP trainings in South India.
IIHMR, Bangalore is the South Campus of the reputed Indian Institute of Health Management Research, Jaipur.  We are a pioneering academic institution in India with an exclusive focus on education, research, and training in health systems management, hospitals, pharmaceuticals, health IT, the development sector, and other allied areas.
What Our Alumni Have to Say
As an Alumni of IIHMR, Bangalore I am proud to be associated with my Alma-mater. It with Nostalgia that I reminiscence my time at IIHMR, Bangalore after deciding that healthcare being choice of career, I wanted to seek the best college in India which allowed me to excel. With Bangalore being a melting point of IT Innovation and amalgamation of different culture and beliefs which in turn shaped my professional expertise and Outlook.
For me, life at IIHMR, Bangalore has been overwhelming and enriching. The environment and culture at IIHMR helped me in imbibing knowledge and developing my overall personality and boosting confidence. IIHMR has achieved excellence in imparting high-quality healthcare education with prime focus on holistic learning and inculcating competitive abilities in students.
IIHMR, Bangalore was a great training ground for the highs and troughs of the corporate world. My experience here taught me to appreciate diversity, be results focused and practical in approach, laying a good foundation for my career. I especially appreciated the Faculty who encouraged me to pursue Hospital Administration as a field even though it wasn't so well known then, instilling confidence and teaching me to trust my instincts.