Centre for Learning &
Development
Entrepreneurship and Innovation Cell
The Entrepreneurship and Innovation Cell of IIHMR Bangalore was established in March 2021. It pursues the endeavour of sensitising and fostering the spirit of entrepreneurship among enthusiastic college students.
This student-run body facilitates the process of knowledge expansion with a practical edge by exposing the students to hands-on experience of entrepreneurship through events, workshops, seminars, and interactive sessions with eminent entrepreneurs, venture capitalists and industry leaders.
Thus, providing the students with unparalleled exposure to the entrepreneurial world.
The cell is a facilitator for the leaders on campus to follow their dreams, creating a complete ecosystem to foster the Culture of Innovation amongst the students from idea generation to pre-incubation, incubation and graduating from the incubator as successful start-ups.
The Entrepreneurship and Innovation Cell operates with the following objectives:
To achieve this, we conduct various activities like Summits, B-Plan Competitions, Hackathons, etc.
To witness at least 5% of the graduating students become successful entrepreneurs.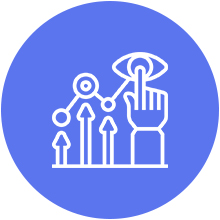 Our Vision
To produce successful entrepreneurs imbibed with leadership qualities using innovative and ethical business practices to make a global impact.
Our Mission
To instil the passion and spirit among students to pursue entrepreneurship.