Institute of Health Management Research, Bangalore (IIHMR, Bangalore) is a premier Institute for Hospital and Health management education in South India. IIHMR was previously known as the Indian Institute of Health Management Research. IIHMR Bangalore has a legacy extending over a decade imparting Health and Hospital management education, Training, and Research activities in South India. The campus is situated in Silicon Valley at Electronic City Phase -1 and is surrounded by organisations like Wipro, HP, Infosys, and many other leading IT and allied companies.
IIHMR Bangalore was founded in 2004 as the south campus of IIHMR Group of Institutions, offering flagship programmes in Hospital and Health Management. In the year 2010, IIHMR, Bangalore got approval from AICTE (All India Council for Technical Education), Ministry of HRD, Govt. of India to offer a two-year full-time PGDM (Post Graduate Diploma in Hospital and Health Management) programme with specialisations in Hospital Management, Health Management, and Health Information Technology (HIT) Management. The PGDM course has been designed and updated regularly by faculties and Healthcare Industry experts to match the Industry needs.
Students, after completing of this course, can look at lucrative career options and campus placements in Clinical Operations, Non-Clinical Operations, HR, Administration, Quality, Sales, Business Development, Health Finance, Patient Care, Customer Service, Telemedicine, Medical Tourism, etc.
Some of our Alumni work with companies such as Gleneagles Global, Apollo Hospital, Mission Hospital, NH, Columbia Asia, Nationwide clinic, Global Hospitals, Manipal Hospital, Sagar Hospital, Vikram Hospital, Fortis Hospital, Yashomati Hospital, Brook Field Hospital, Ramakrishna Hospital, Moolchand Hospital, Bhoruka Netralaya Hospital, Asian Heart Institute, Cloud Nine Hospital, Sakra, Healthcare At Home, Telerad RxDx, Cadabams Hospital, etc.
To create a leading Health Management Education and multidisciplinary Research Institution that will best serve the betterment of society.
Institute of Health Management Research, Bangalore is an institution dedicated to improvement in standards of health through better management of health care and related programs. It seeks to accomplish this through management research, training, consultation, and institutional networking from national and global perspectives.
The IIHMR, Post Graduate Diploma in Hospital and Health Management is designed to ensure that our students are fundamentally equipped with appropriate knowledge, skills, and attitude. Within four to five years of course completion, our students will be able to: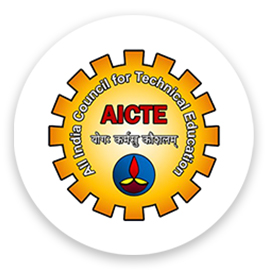 IIHMR Bangalore received AICTE approval in 2010, for two-years full-time PGDM (Hospital and Health Management). IIHMR Bangalore is an autonomous Institution approved by AICTE. IIHMR Bangalore decides and upgrades the course curriculum as per Industry requirements as and when required.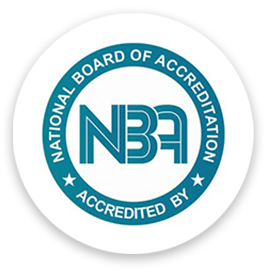 IIHMR Bangalore received the NBA (National Board of Accreditation), a Government body, in 2018 for fulfilling all the mandatory requirements as stipulated by the NBA. Students studying at NBA-accredited Institutions can be assured that they will receive an education that balances high academic quality with professional relevance and that the needs of the corporate world are well integrated into programmes, activities, and processes.
IIHMR Bangalore received AIU (Association of Indian Universities) in 2018. AIU is an organisation and an association of major universities in India. It evaluates the courses, syllabus, standards, and credits of foreign universities pursued abroad and equate them in relation to various courses offered by Indian Universities. AIU has awarded MBA equivalence for the PGDM Programme of IIHMR Bangalore. With the AIU accreditation, IIHMR Bangalore students would be able to apply to Jobs Abroad and pursue their Ph.D. (Doctorate Studies) after their PGDM (Hospital and Health Management) course.
IIHMR Bangalore received the NABET Accreditation in 2015 from QCI (Quality Council of India). IIHMR Bangalore is accredited by NABET as an authorized consultant to offer NABH consulting to Hospitals and Healthcare Organisations. IIHMR Bangalore is the first Educational Institution in the country to receive this status.